Give the Gift of Ancestry! AncestryDNA Canada Gifting Sale!
This deal was just announced and Canadian residents can get the world's most popular DNA test kit – AncestryDNA – for just $89 CAD! That's $60 CAD off the regular price of $129 CAD! VIEW DETAILS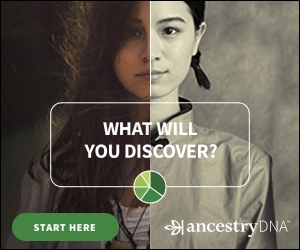 The Holidays are around the corner – and this year the perfect gift is AncestryDNA! Let's help more people discover their unique family stories with what will be the holidays' most memorable gift.
Discover your DNA story with our easy-to-use kit. Simply send in your saliva sample to our lab in the prepaid package, and your report will be ready in around 6-8 weeks. Detailed instructions are included.
AncestryDNA is the #1 selling consumer DNA test.* From your origins in over 500 regions, to the most connections to living relatives, no other DNA test delivers such a unique, interactive experience.
Our new DNA experience gives you a more precise ethnicity estimate with greater geographic detail and in-depth historical insights.
Combine what you learn from your DNA with an Ancestry Subscription, for access to millions of family trees and billions of records, for even more insight into your genealogy and origins.
Stock up now for the holidays and get AncestryDNA for just $89 CAD! Click HERE to shop – via Ancestry
*CAD price includes taxes and excludes shipping. Offer ends 25 Dec 2019 at 11:59 p.m. E.T. Terms apply.
Save 20%** on Ancestry Gift Subscriptions!
Give the gift that unwraps their family history. Help a loved one fill in the blanks of their family story with an Ancestry® gift membership. Right now you can save 20% on Canada Discovery Plus or World Deluxe subscription plans! VIEW DETAILS
**Offer ends 25 Dec 2019 at 11:59 p.m. E.T. Gift memberships valid for new subscribers only and not for renewals for current memberships. Terms apply.
©2019, copyright Thomas MacEntee. All rights reserved