Get the World's Most Popular DNA Test Kit – AncestryDNA for only $59 USD!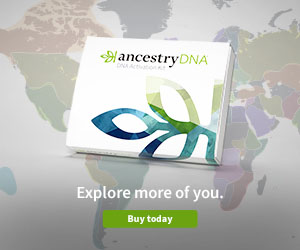 This deal was just announced and you can get the world's most popular DNA test kit – AncestryDNA – regularly $99, now just $59 USD!* The Holidays are around the corner – and this year the perfect gift is AncestryDNA! Your DNA reveals more than ever before—from your origins to your family's health.
Understand the past, present, and future of your family's health.
Now your DNA can lead the way to insights about your well-being—plus you'll get actionable next steps you can take with a healthcare provider, family health history tools, and access to genetic counseling resources.
Millions of people have uncovered something new. You can too.
From your origins in over 500 regions to the most connections to living relatives, no other DNA test delivers such a unique, interactive experience.
You could be Irish. More specifically, Munster Irish. AncestryDNA® doesn't just tell you which countries you're from, but also can pinpoint the specific regions within them, giving you insightful geographic detail about your history.
Connect with your people in new ways. DNA Matches gives you color coding, custom labeling, and other innovative tools—so you can see your DNA connections in the clearest light possible.
Get more of your inside story. Whether it's physical traits you can see or hidden traits you can't, your DNA holds even more information than you imagined. Learn and share discoveries about 26 of your most interesting personal traits.
Stock up now for the holidays and get AncestryDNA for just $59 USD! BONUS! Also save 20% on Ancestry Gift Subscriptions! VIEW DETAILS
*NOTE: Sale valid through Wednesday, November 27th. Shipping and sales tax NOT INCLUDED.  AncestryHealth® not available in NY, NJ and RI.
AncestryDNA Canada: Early Bird Holiday Sale!
Our friends to the North can get in on the AncestryDNA Holiday Sale as well with a savings of $50 CAD! Regularly $129 CAD, you pay just $79 CAD**!
Stock up now for the holidays! Click HERE to shop – via Ancestry
**NOTE: Sale valid through Thursday, November 7th. Shipping and sales tax NOT INCLUDED.
AncestryDNA Savings for Australia and UK too!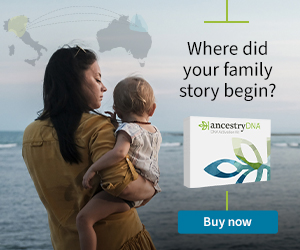 AncestryDNA Australia: Save $20 AUD! Regularly $129 AUD, now just $109 AUD!

BONUS!

Also save 20% on Ancestry Gift Subscriptions! Sale valid through Monday, November 25th. VIEW DETAILS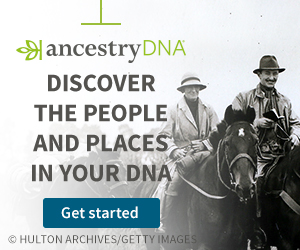 ©2019, copyright Thomas MacEntee. All rights reserved