AncestryDNA Just $59! Save $50 on Ancestry Health!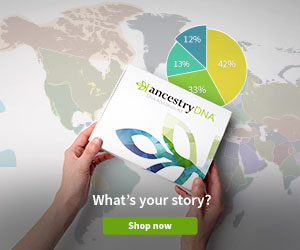 AncestryDNA: Save 40% on AncestryDNA test kit during the AncestryDNA St Patrick's Day Sale! Right now you can get AncestryDNA for just $59 USD!  VIEW DETAILS
*NOTE: Sale valid through March 18th. Shipping and sales tax NOT INCLUDED.  AncestryHealth® not available in NY, NJ and RI.
©2020, copyright Thomas MacEntee. All rights reserved