This Mother's Day discover your past together – AncestryDNA only £59!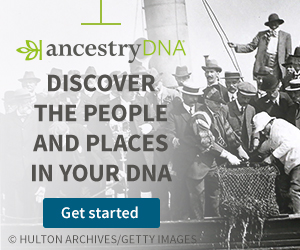 Save 25% at AncestryDNA: Find out what Mum is really made of! Special AncestryDNA Mother's Day Sale with AncestryDNA priced at just £59*! "Take an AncestryDNA® test to discover your ancestors' origins and start a journey into your past." Regularly £79, you pay just £59*! Sale valid through March 17th. VIEW DETAILS
*Price excludes shipping costs. Offer ends 17 Mar 2020. Terms Apply.
©2020, copyright Thomas MacEntee. All rights reserved