HUGE PRICE DROP at AncestryDNA Canada – Just $79 CAD during Boxing Day Sale!
A BIG sale on AncestryDNA has arrived in Canada and it lasts just TWO DAYS! You can get AncestryDNA for only $79 plus shipping — that's a savings of $50 CAD!
Only Ancestry:
Has helped 20 million members connect to a deeper family story
Combines the world's largest online collection of family history records with the largest consumer DNA network in the world
Delivers 2x more geographic detail than any other DNA test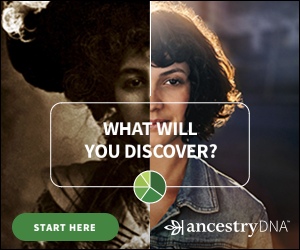 Boxing Day Sale at AncestryDNA Canada Canadian residents get the world's most popular DNA test kit – AncestryDNA – for just $79 CAD! You save $50 CAD off the regular price! Sale valid through Friday, December 27th – VIEW DETAILS
*NOTE: Sale ends Friday, December 27th, 11:59 pm EST. Delivery charges  NOT INCLUDED.