Here's How to Get the Lowest Price for a DNA Test Kit in June 2019
Here is the latest summary of Father's Day DNA Sales which run through Monday, June 17th, 2019.
Who Has the Best Father's Day DNA Sale?
Here is our unvarnished opinion at DNA Bargains on who has the best Father's Day 2019 Sale:
Your best bet for a basic autosomal DNA test kit offering a large database of matches for genealogy research is AncestryDNA on sale for just $59. The reason: Ancestry does not allow you to IMPORT DNA test results from another vendor. So start with Ancestry and export your AncestryDNA results. Then import those results to other vendors as well as GEDMatch to look for matches.
For a DNA test that offers extensive health reports, get the 23andMe Health + Ancestry test which is now on sale for just $149 (regularly $199). Again, just like Ancestry, 23andMe does NOT allow you to import DNA test data from another vendor. However, you can export your 23andMe data and then import the test results to another vendor or GEDMatch.
There are not too many specials on shipping except for MyHeritage DNA which offers FREE STANDARD SHIPPING when you purchase 2 or more kits starting at just $59 each (the same price as AncestryDNA and Family Tree DNA).
Amazon Prime members might want to try Amazon for these same DNA test kits to get free shipping in 2 days or less. However, some tests like AncestryDNA are priced higher on Amazon to offset the cost of shipping ($69 on Amazon vs. $59 when ordered directly from the AncestryDNA website).
23andMe
23andMe: Save 25% on 23andMe Health + Ancestry DNA kit during the 23andMe Father's Day Sale! Regularly $199, now just $149 plus FREE gift wrapping! Sale valid through June 17th. VIEW DETAILS
AncestryDNA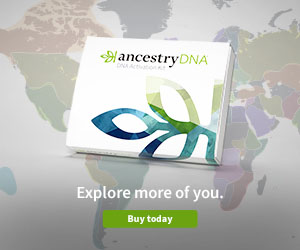 AncestryDNA: Save 40% on AncestryDNA during AncestryDNA Father's Day Sale! Regularly $99, you pay just $59! Sale valid through Monday, June 17th. VIEW DETAILS
AncestryDNA Canada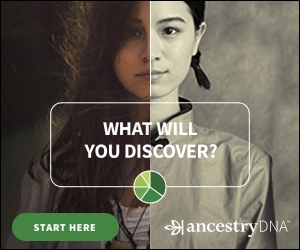 AncestryDNA Canada: Save $30 CAD on AncestryDNA during AncestryDNA Canada Father's Day Sale! Regularly $129 CAD, now just $99 CAD! Sale valid through Monday, June 17th. VIEW DETAILS
AncestryDNA UK
AncestryDNA UK: Save 25% during AncestryDNA Father's Day Sale! You pay just £59! Sale valid through June 12th. VIEW DETAILS
AncestryDNA Australia
AncestryDNA Australia: Save over 30% during AncestryDNA Origins Sale! Regularly $129 AUD, you pay just $89 AUD! Sale valid through Monday, 10 June 2019. VIEW DETAILS
Family Tree DNA
Family Tree DNA: Save up to 25% on select DNA tests during the Family Tree DNA Father's Day Sale!  Family Tree DNA is holding an AMAZING Father's Day Sale with some GREAT prices on DNA test kits and bundles! "Father's Day is almost here, so get a jump on honoring Dad with extra savings on our best-selling DNA kits for ancestry. Give the gift of family discovery—because Dad genes never fade." Family Finder DNA test kit, regularly $79, now just $59! Y-DNA test kits starting at just $129! VIEW DETAILS
Living DNA
Living DNA: Save $20 on Living DNA 3-in-1 DNA test kit during the Living DNA Father's Day Sale! Living DNA is the world's most advanced DNA test, offering twice the detail of other ancestry tests. If you have British or Irish heritage, this test is a MUST since it shows you the ethnic breakdown by region. VIEW DETAILS
MyHeritage DNA
MyHeritage DNA: Save 25% during the MyHeritage DNA Early Bird Father's Day Sale! Get MyHeritage DNA Ancestry-Only test kit for just $59 (regularly $79)! This is the same autosomal DNA test kit as AncestryDNA and other major DNA vendors! Plus FREE SHIPPING when you purchase 2 or more MyHeritage DNA kits! Sale valid through Monday, June 10th. VIEW DETAILS
Amazon
FREE SHIPPING for Amazon Prime Members on DNA test kits including 23andMe, AncestryDNA, Family Tree DNA, Living DNA and MyHeritage DNA – VIEW DETAILS
©2019, copyright Thomas MacEntee. All rights reserved